New For Subscribers
Issue 193 Features:
Editor's Couch: Immersive Sound—2015; A Study In Spatial Surround Dimensionality Of 25 Over-Ear And On-Ear Headphones
New Equipment
• CEDIA 2014 The Ultimate Report Part III: Video
Science Of Imaging
• Joe Kane's It's In The Details
Also
• High-Resolution Audio: Does It Matter?
• Review of the Datasat LS10 Surround Sound Processor With Auro-3D
• Samsung UN65HU9000FXZA: 65-Inch Curved 4K 3D LCD HDTV
• One Installer's Opinion: Ceiling Envy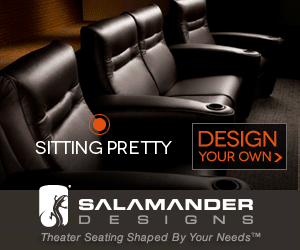 See What's In
The New Issue Of WSR
or check out all of our
back issues
Subscribe to our RSS feed
Reason #26 Why Readers Love Widescreen Review:
Before WSR, there was a 4:3 picture tube. After WSR, there is a nice 65 inch widescreen rear projection TV. However, it's only a beginning, because WSR started a dream. The reality looks crisper and clearer now, even the sound is more precise and enveloping. Widescreen Review: P5/S5, one's critic's composite: 5. Thank you, WSR. Keep up the excellent work!
Artur Stasila.