New For Subscribers
Issue 195 Features:
Editor's Couch
•
Birdman
Wins American Society Of Cinematographers Theatrical Award And Academy Award® For Cinematography
Equipment Review
• Denon AVR-X7200W Audio-Video Receiver With Dolby Atmos And Auro-3D
Your Home Theatre
• Hollywood Post Alliance Tech Retreat 2015
Also
• 2015 CES: New Dimensions In Audio And Video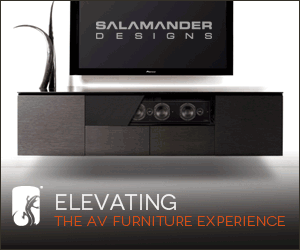 See What's In
The New Issue Of WSR
or check out all of our
back issues

Subscribe to our RSS feed
Reason #41 Why Readers Love Widescreen Review:
I subscribed to WSR because I finished building my home theatre and no longer need to subscribe to magazines that give ideas on how to build a theatre. Widescreen Review focuses on the films I would like to see and the equipment I would like to upgrade. It is the next step to the home theatre experience.
Derek Anderson